Why Championship Manager 01/02?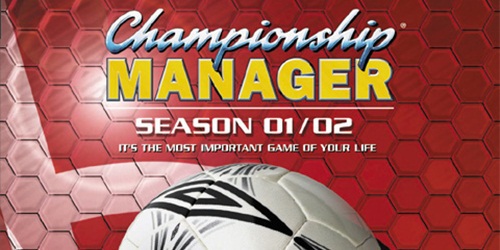 To onlookers, Championship Manager 01/02 looked little more than a glorified spreadsheet, but to the man in the managerial chair, it would soon become everything.
First released in October 2001 by bods at Sports Interactive, Championship Manager 01/02 was, even at the time, never a looker. Graphically looking like a football flavoured version of Mircosoft Excel, CM 01/02 was a game that was brains over beauty, deftly crafting one of the most deep and entertaining football experiences gamers had ever seen.
100 playable leagues in 26 countries were at your disposal with CM 01/02, and the secret draw of the game was how it easy it was to (pun intended) manage. Gamers could dip their toe or dive headfirst into the game (or so it seemed, one could never * just * dip their toe into Championship Manager). Depending on how much juice your computer had, you could be running games in five leagues or fifteen and have just as much fun. What Sports Interactive had done with Championship Manager 01/02 was something that game developers with bigger budgets and better tech struggle with even to this day; it had created a game that just kept going and going.
Every CM 01/02 player has their own story. When their new star striker scored on their debut, winning the Champions League Final with a goal from an academy prospect and more. But the beauty of Championship Manager is unlike other football games, your memorable story didn't have to be one of victory. Championship Manager would go on creating stories regardless of your employment. You could be struggling to stay afloat in Division One (Championship in newspeak) while Chelsea were putting together a treble win in the Premiership. Get sacked? Championship Manager kept on trucking. Games went by in minutes, seasons in hours, CM 01/02 sucked you in and people struggled to get out.
Losing your best mate to the "Champ Man hole" would become common occurrence, as men up and down the country would board themselves up with their computers for "just one more game". Real life football games would become glorified scouting sessions for the CM addict, as gamers would look to sport their next signing (post 2002 World Cup, everyone went looking for El Hadji Diouf). That CM 01/02 was the first Championship Manager game to feature the transfer window only enhanced its quality – forget what Murdoch's boys will say, deadline day excitement started with Championship Manager. What other game could make men don their best suits for a cup final?
From small beginnings Championship Manager 01/02 put in place, massive things in turn came from Sports Interactive. As a series, Championship/Football Manager has now been cited in 35 divorce cases in the UK. Cherno Samba, a young player who in the game would turn into the next Pele, has become a cult hero for fans of 01/02, despite (or maybe because of) the fact that his real life football career amounted to little.
The bods at Championship Manager may have now jumped ship from Eidos to create the frightenly good Football Manager series, but, you never forget your first. Well over a decade later, and Championship Manager 01/02 is still creating those stories thanks to a small but dedicated following still playing the game now. Just when you thought you've kicked the habit. One more game?