Normal and Harder AI tactics
Tactics are the most important part of the game. Choosing the right one will bring success to your side.Choosing the wrong one will bring you a headache and even could get you to lose your job. How to pick that right one? Well,as professional managers like to say,''all tactics are good when you have players that can carry your ideas on the pitch''
We challenge you to play with original AI tactics or with ''harder AI'' tactics. Playing with harder AI tactics makes the game extremely difficult.Original AI tactics are the one you get when you install original version of the game.
File size: 30.60 KB
Unpack the file and place the files into your DATA folder.
WIB/WOB and NON WIB/WOB tactics
Non WIB/WOB tactics are basically default tactics coming with a original game, and tactics you have created by yourself.
WIB/WOB tactics are some sort of ''cheat'' tactics, and using them against default AI tactics makes game very easy.Here you can download some of the best WIB/WOB tactics ever created for Championship Manager 01/02
File size: 84.78 KB
Some of the best WIBWOB tactics. Extract files and place them in to the tactics folder inside your Championship Manager 01/02 folder.
Using WIB/WOB tactic
A quick example of using one of the best WIB/WOB tactics.
Tactic testing list
Complete list of best tactics for Championship Manager 01/02, tested and sorted inside .xls spreadsheet
File size: 227.00 KB
List is consisted of more than 500 tested tactics throughout the years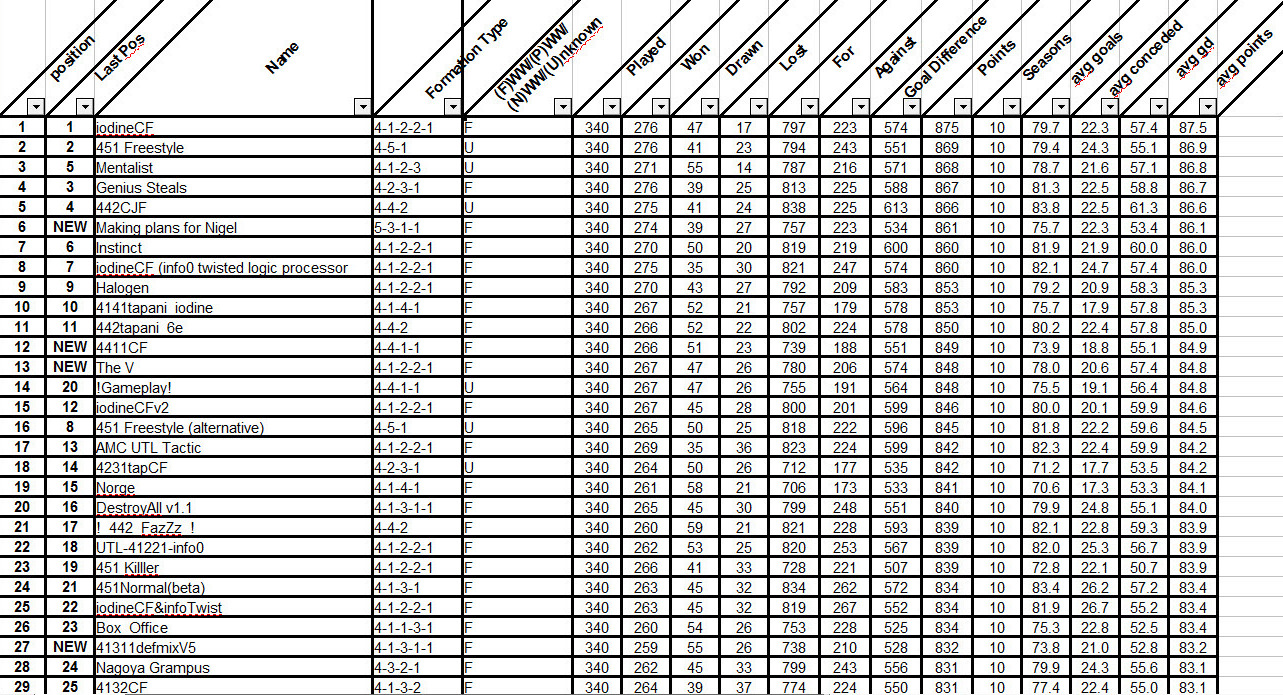 How to create WIB/WOB tactics (video tutorial)
Video that explains everything you need to know how to create your own WIB/WOB tactics
Creating WIB/WOB tactics tutorial
Processing video...